OUR TEAM
About The Founders
Terry and Beata each grew up as children of ministers, in Tennessee and Minnesota respectively. Having experienced early spiritual formation through family and church, they cultivated a love for religious music as a form of personal worship. Each lives in intentional gratitude and a conscious pursuit of the God who relentlessly beckons them ever closer. They consider it their vocational calling and gift of God's grace to assist you in your own journey. Their joint wish is for all individuals to be blessed in abundance as we draw closer to the God who lovingly created and ardently longs for us.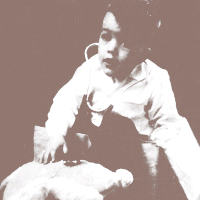 Terry V. Eagan MD, Principal & Founder
Terry V. Eagan, MD brings myriad spiritua experiences gained from lifelong personal spiritual practices, professional work with global religious organizations, and over 27 years of treating more than 30,000 patients in his psychiatric practice. This rich gamut of professional and personal experience combined with intensive, intentional spiritual seeking and growth over the course of his life have lead Terry, through God's guidance and grace, to a point of spiritual transformation. He shares this transformation with you to enhance your
own spiritual life.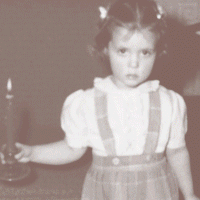 Beata Lundeen, Spiritual Director & Founder
Beata Lundeen, SD has spent 40 years in the field of professional addiction treatment
services as a nurse, interventionist and business development specialist. After experiencing her own spiritual transformation through years of one-to-one professional Spiritual Direction, Beata graduated from Stillpoint, an accredited school of Spiritual Direction. She now guides others seeking God in the process of spiritual growth, intentional practices, and personal discernment of life decisions.
John McAndrew, MA, MDiv, Consultant
John McAndrew is a spiritual teacher, facilitator, counselor, musician, and poet. With a background in literature, music, theology, and counseling, he has worked in educational settings, corporate consultancy, parish communities, detention facilities, and hospice care. During his tenure as Director of Spiritual Care at the Betty Ford Center in Rancho Mirage, California, John incorporated his spiritual experiences with his professional and artistic expertise. He created Sensible Spirituality Associates (co-founder, 2014) to offer support and spiritual recovery tools for people seeking deeper spiritual engagement.

Gaetano Vaccaro, PhD, Consultant
Gaetano Vaccaro, PhD, is currently a licensed psychologist in private practice, a consultant for Eagan Medical Group, and the Family Services Facilitator for The Canyon at Peace Park. Dr. Vaccaro has created comprehensive assessment processes and cutting-edge multi-modal treatment programs. Dr. Vaccaro received his doctorate in Jungian Depth Psychology at Pacifica Graduate Institute, and his Masters degree in Spiritual Psychology from the University of Santa Monica. Dr. Vaccaro is an internationally recognized lecturer on addiction recovery, human development, and personal growth.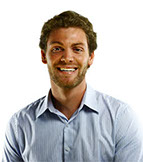 Jordan Watson, MA, BA, Consultant
Jordan Watson, MA, BA is passionate about serving God and creating space for everyone to experience the Divine in the present moment. His own spiritual journey has cultivated a deep love for people, a passion for service, and a heart for community. Currently, he is a Professional Relations Manager with Monte Nido and Affiliates and works with two non-profit organizations in the eating disorder treatment field. Previously, Jordan served in church leadership as a Family Minister. He holds a BA in Religion, BA in Speech Communication, and MA in Psychology from Pepperdine University.

Shannon Savage-Howie, Spiritual Director, Consultant
Shannon Savage-Howie, SD is a certified Spiritual Director and a certified SoulCollage® and labyrinth facilitator. It is her passion to connect people to a deeper, more meaningful understanding of self and life, particularly in regards to recovery. Shannon has more than 12 years of experience working with children, youth, and families. She lives in Ventura County with her husband and two young children.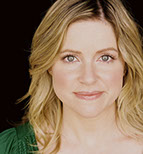 Holly Daniels, MFT, Consultant
Holly Daniels, MFT, is a licensed marriage and family therapist, meditation teacher, and PhD elect. She is currently the Clinical Outreach Director at Sober College and works in private practice in Los Angeles. She works within a transpersonal paradigm and believes that our struggles often stem from disconnection and isolation. Healing involves reconnection to our selves, to others, to God, and to the natural world. Holly is passionate about helping those who are suffering. She is honored to serve as an agency consultant for Prayer for Compassion.

Sister Julianne Gilbert, OSB, Consultant
Julianne Gilbert, OSB, is a member of Saint Benedict's Monastery in Saint Joseph, Minnesota, a community of over 200 Benedictine women. Her life is guided by the Benedictine traditions of the Rule of Benedict, Liturgy of the Hours, lectio divina prayer, and hospitality. Prior to entering the monastery, she spent 26 years working with children and adults with developmental and behavioral challenges and their families. S. Julianne has training in clinical pastoral education, hospice volunteer work, leading retreats, and is a Healing Touch practitioner. She also does spiritual writing. She currently works at Saint Benedict's Spirituality Center, which offers personal and group retreats, spiritual programs, and hermitages for silent retreats.

Beth Kin, RN, MS, OCN, Consultant
Beth Kin, RN, MS, OCN has been a nurse for 38 years and is certified as a cancer nurse specialist. Her favorite area of interest is working with the dying. She has extensive experience in psych-mental health and is energized by working with people. She is passionate about leading people to "chiros" moments, which are Godly moments when time stands still. She is an accomplished singer and enjoys writing poetry, drumming, and choreographing sacred dance. She feels that music touches the heart, leading us to that place in God's heart where we once lived. She lives in Ventura County with her two teen daughters.